Equipment Rental Near Me: Boston, MA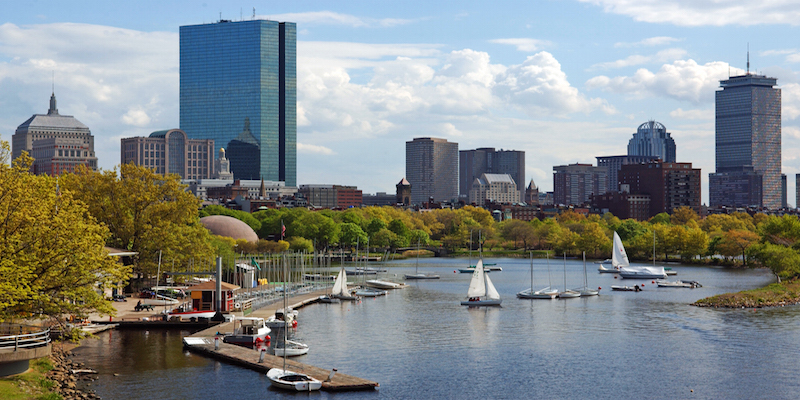 Construction Equipment Rentals Near Boston, MA
Westville Grand Rental Station
5 stars (24 reviews)
Located in Plaistow, NH, Westville Grand Rental Station offers a large variety of tools and equipment needed for contractors, landscapers, do-it-yourselfers, and more! Their website features DIY project ideas, articles, and advice.
Schmidt Equipment Inc.
5 stars (4 reviews)
http://www.schmidtequipment.com/
Schmidt equipment Inc is the John Deere, Hitachi, and Wirtgen Construction Equipment dealer for Massachusetts and Rhode Island. Schmidt has five store locations offering Parts, Sales, Rentals, and Service to all customers.
Moore Lumber & Hardware
4.8 stars (29 reviews)
https://www.moorelumber.com/rentals
Located in Ayer, MA, Moore Lumber & Hardware has the items needed to complete any project. Skid steers, mini excavators, power tools, lawn & garden equipment, aerial lifts and... More!
Rental Depot Boston
4.8 stars (25 reviews)
http://www.rentaldepotrentals.com/
Rental Depot Boston carries an extensive catalog of equipment rentals to cover you no matter the situation or job at hand. The equipment catalog includes Garden Tillers, Bull Sanders, Cut-Off Electric Drill & Saw, Mini Excavator, Roofing Nailer, and more.
Atlantic Equipment
4.8 stars (5 reviews)
http://www.atlanticasphalt.com/about-us.html
Atlantic Equipment is a leading distributor of construction equipment, safety equipment, and supplies for the roofing industry in New England, New York, and Florida. Atlantic Equipment carries a large variety of equipment brands such as Garlock, ADCO, Leister, Guardian, DeWalt and more! 
Landry Rental Center
4.7 stars (18 reviews)
Landry Rental Center serves all of the metro Boston area as well as all southern New Hampshire, Connecticut, and Rhode Island. Landry offers a wide variety of Bobcat products such as the Bobcat HD1380 Hydraulic Breaker, the E63 Bobcat Excavator, and the Bobcat 770 Forestry Loader.
Chelmsford Rentals
4.7 stars (18 reviews)
http://www.chelmsfordrentals.com/index.htm
Chelmsford Rentals is dedicated to providing superior customer service. With a large selection of construction equipment and tools, customers are encouraged to call with their needs and/or questions.
Pro Tool & Supply and Pro Equipment Rental
4.7 stars (3 reviews)
https://www.protoolandsupply.com/
With over 37 years in business, The Pro Group can be a valuable resource for your company. As a family owned and operated business, their number one goal is to offer the industry's best products while also providing unparalleled service. Visit one of the four Pro Group locations: Waltham, Springfield, and Brockton, MA and Cranston, Rhode Island.
Eastpoint Equipment Rentals
4.5 stars (15 reviews)
https://www.eastpointrentals.com/
Eastpoint Equipment Rentals offers a large variety of large equipment, attachments, and small tools. Located an hour outside of the city area, they pride themselves on offering "outstanding customer service, the best pricing available, and the latest model equipment to make your rental easy and enjoyable."
All Seasons Rent All
4.4 stars (20 reviews)
https://allseasonsrent-all.com/
All Seasons Rent All is located in Norwood, MA. Their product catalog includes Tile Saws, Concrete Saws, Brick And Block Saws, Concrete Grinding Equipment, Generators Pressure Washers And More
ATS Equipment Inc.
4.4 stars (18 reviews)
With four convenient locations in Boston MA, Rehoboth MA, Auburn MA and Candia NH, ATS Equipment is a one-stop construction equipment source. ATS delivers products with a personal, local customer care service that the company holds as a "key to their success."
Hillview Equipment & Leasing Co
4.4 stars (5 reviews)
https://www.hillviewequip.com/
Located in Waltham MA, Hillview is a premier New England heavy construction dealer. Hillview offers their sales and rentals to customers located in Massachusetts, Rhode Island, and Connecticut. 
Chappell Tractor
4.3 stars (97 reviews)
https://www.chappelltractor.com/
For over fifty years, Chappell Tractor, Chappell Tractor East and B-B Chain have been known for their elite customer service. Chappell offers the best, reliable agricultural products from Kubota, Mahindra, New Holland, and STIHL.
Equipment East LLC
4.3 stars (7 reviews)
Equipment East is located in Dracut, MA and serves locations south of Boston and north of Manchester, NH. Equipment East offers its customers a wide range of construction equipment for sale, rent or lease. 
Milford Rental Center
4.1 stars (41 reviews)
Founded in 1982, Milford 495 Rental Center began as a small independent rental store offering high-quality service and equipment. Today, Milford 495 Rental Proudly serves the greater Milford area including Medway, Franklin, Holliston, Hopkinton, Upton, Bellingham, Mendon, Millis, Medfield, Norfolk, and other surrounding towns.
Anderson Equipment Company
4.1 stars (8 reviews)
https://www.andersonequip.com/
Beginning in 1979, Anderson Equipment Company has grown to operate multiple store locations in the following states: Pennsylvania, West Virginia, New York, New Hampshire, Maine, & Vermont. Anderson offers new, used, and rental equipment.
Grand Rental Station
4.0 stars (7 reviews)
Located in Lunenburg, Ma, Grand Rental Station carries a wide array of tools and equipment to buy or rent.