Equipment Rental Near Me: Dallas, TX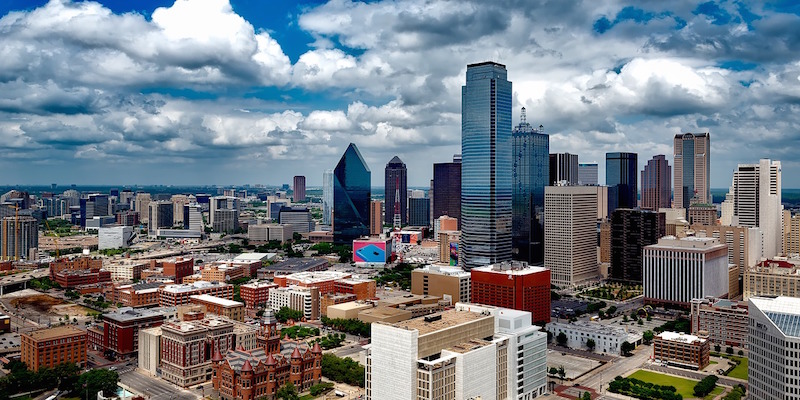 Equipment Rental Near Me: Dallas, TX
ACE Equipment
5 stars (53 reviews)
Ace Equipment sells, services, and rents forklifts to customers located in the Irving, TX area. As a full-service forklift company, ACE provides the best services to their customers at a fair price and in a timely manner.
EZ Equipment Rental
5 stars (47 reviews)
https://www.ezequipmentrental.com/about-us.asp
EZ Equipment Rental has a large variety of products which include, but not limited to: bucket trucks, concrete equipment, generators, lighting, pumps, saws, jumping jacks, air compressors, pressure washers, earthmoving equipment and attachments, trailers, etc. EZ Equipment Rentals promises "If we don't have it we will find it."
Equipment Depot
4.8 stars (33 reviews)
https://www.eqdepot.com/our-locations/dallas-tx/
Equipment Depot owns and operates 35 locations across 13 states. The team at Equipment Depot is dedicated, knowledgeable, passionate and 100% committed to service. Equipment Depots offers material handling, aerial lifts, agriculture, service, rentals, and used equipment.
Arentco Rental & Sales
4.7 stars (50 reviews)
Arentco Rental & Sales carries all the necessary tools for jobs big and small. Arentco has everything you need including lawnmowers, small lawn tools, stump grinders, wood chippers, trenchers, trailers, and lifts.
Dallas Lite & Barricade, Inc
4.7 stars (27 reviews)
Dallas Lite & Barricade has a huge variety of products on hand; from barricades to delineators, metal sheeting to message boards, they are your source for traffic control products that you can depend on.
Landmark Equipment Inc
4.7 stars (27 reviews)
Landmark Equipment Inc owns and operates five locations that serve the entire Dallas/ Fort Worth area. Every location provides a wide range of equipment brands with excellent performance records and it is stocked with an extensive parts inventory. Both on-site and field services are available to minimize downtime for your equipment. 
FWB Rentals
4.7 stars (3 reviews)
FWB Rentals ships products all over the United States! FWB specializes in the rental and repair of hard to find electrical and mechanical contractor equipment. FWB is a factory authorized Sumner, Greenlee, and Current Tools warranty repair centers.
ROMCO Equipment Co
4.5 stars (4 reviews)
ROMCO, Inc. is a Dallas based parent company of ROMCO Equipment Co., ROMCO Paving Equipment, RPS (ROMCO Power Systems) and MPS (Material Processing Systems). ROMCO Equipment Co serves the earthmoving, ground engaging and material handling markets by providing a full line of construction and mining equipment. "Family Owned. Texas Based. Since 1961."
Scott-Macon Equipment
4.5 stars (2 reviews)
https://www.smequipment.com/locations/dallas
Scott-Macon Equipment's Dallas branch is an authorized crane dealer for Terex, Demag, Tadano Mantis, Tadano, Broderson and Kobelco cranes. Scott-Macon is also a dealer for Genie material handlers and man-lifts. Scott-Macon offers repair services for cranes in the field or at their store location.
Southwest Materials Handling Company
4.3 stars (7 reviews)
Southwest Materials Handling Company is the leading supplier of new and used warehouse equipment in Dallas, TX. Southwest Materials Handling Company carries a large variety of products such as LP gas forklifts, very narrow aisle systems, pallet storage rack, and loading dock equipment.
AA Rentals
4.2 stars (72 reviews)
https://www.aarental.net/about-us.asp
AA Rentals proudly serves the Dallas Metro Area. Whether you are an experienced contractor, a homeowner, or somewhere in between, AA Rentals has the best in rental equipment, including all of your favorite brands. Call AA today with questions about products or pricing and receive excellent AA service.
Rental One
4.2 stars (5 reviews)
Rental One President, Mike O'Neal, has been in the Rental Equipment industry his entire life, just like his father and grandfather before him. Rental One offers expert advice, reliable prices, accurate billing, and convenient rental return throughout North and Central Texas.
ABC Equipment Rental
4 stars (45 reviews)
https://www.abc-equipment-rental.net/
For over 35 years, ABC Equipment Rental dedicates their time to help customers complete do-it-yourself projects and save money. ABC carries a large catalog of trusted, reliable brands that make projects easier and more affordable. ABC offers delivery services with any purchase.
Ahern Rentals
4 stars (15 reviews)
Since the company's start in 1953, Ahern Rentals strives to deliver the best services to their customers. Ahearn has developed excellent working relationships with original equipment manufacturers such as JLG, Genie, Skyjack, Multiquip, Snorkel, and Kubota. Ahern's extensive catalog serves the needs of all do-it-yourselfers, contractors, and construction companies.
Bob Ward Equipment Co
4 stars (4 reviews)
http://www.bobwardjrequipment.com/
Bob Ward Jr. Equipment Company is a second-generation family-owned and operated business located in North Texas. Bob Ward Jr. Equipment Company has extensive experience in highway/heavy construction, excavation, slope stabilization, channel armoring, channel improvements, water and sewer installation, drilling and blasting, and commercial overlot grading.