Equipment Rental Near Me: Indianapolis, IN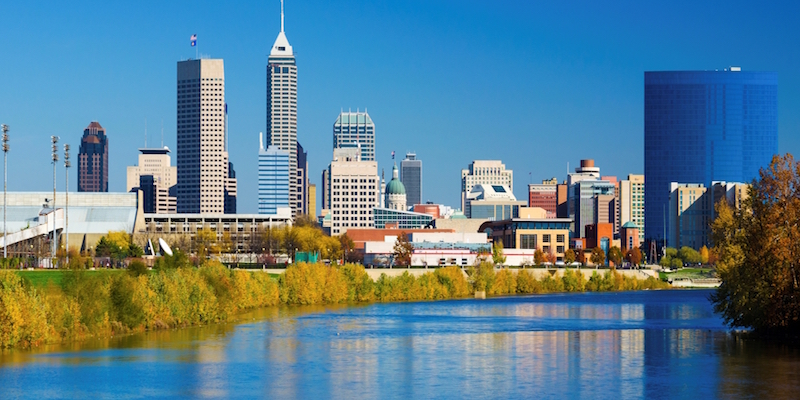 Equipment Rental Near Me: Indianapolis, IN
Temple Rents
5.0 stars (9 reviews)
Temple Rents is a family-owned and operated business established in 1949 on the Eastside of Indianapolis. Temple Rents carries a large variety of trusted brands such as BobCat, CP, John Deere, Husqvarna, Toro, MBW, Bil-Jax, Stihl, Edco, and Electric Eel. Temple rents offer same day pickup and delivery services to their customers.
One Source Equipment Rentals Inc
5.0 stars (6 reviews)
http://www.onesourcerental.com/
Whether you are an industrial customer needing hundreds of pieces of equipment for a plant shutdown or just one customer in need of a single piece to finish the job, One Source Rental has what you need. With branches to service Alabama, Illinois, Indiana, Kentucky, Missouri, and Tennessee One Source Rental has you covered. One Source even runs a 24-hour emergency service if customers need help. 
Allied Equipment
5.0 stars (4 reviews)
Allied Equipment is an Indiana Corporation formed in 1981 to provide material handling products and services to business and industry. Allied operates out of a 45,000 square foot facility on Airport Expressway and provides a full line of new and used forklifts as well as a complete line of replacement parts for all models. Allied also provide sales, service, and rentals of industrial batteries and chargers.
BAM Rents 
5.0 stars (1 reviews)
https://bamrents.com/aboutus.asp
BAM Rents was originally established in 1998 by Shiel Sexton Company to provide an alternative rental solution for their in-house construction equipment and supply needs.  Since that time, BAM has acquired the equipment and expertise to establish itself as a viable rental solution for the entire central Indiana contracting community.
MacAllister Rentals
4.9 stars (19 reviews)
https://www.macallisterrentals.com/
MacAllister Rentals owns and operates locations throughout Indiana and Michigan to best serve their customers. MacAllister offers high-quality equipment from Caterpillar, JLG and over 50 other manufacturers for rent as well as great deals on well-maintained used equipment of all types. 
Lawrence Tool Rental Inc.
4.8 stars (33 reviews)
https://www.lawrencetoolrental.com/
Lawrence Tool Rental Inc is a family-owned and operated business, dedicated to superior customer service. At Lawrence, the tools and machines available for rent are always high-quality pieces of equipment. The rental equipment brands are chosen for their quality and durability. From power tools to tractors, customers can be confident that the tool taken home will operate the way it should operate.
Dean's Rent-All
4.7 stars (37 reviews)
Dean's Rent-All specializes in equipment rental, party rental, equipment sales, and service for mid-sized contractors to do-it-yourselfers in the Indianapolis metro area, including Brownsburg, Avon, Pittsboro, Danville and surrounding communities. Dean's is an authorized dealer for Stihl and Honda Engine/Power Equipment. Dean's Rent-All offer parts, repair service, equipment sales as well as sharpening services. 
Quicklifts LLC
4.5 stars (10 reviews)
QuickLifts, LLC is an Indiana owned and operated company located in Indianapolis.  QuickLifts specializes in a variety of equipment and services to help you get your job completed on-time and on budget.  With Quicklift's new fleet of JLG Scissors, Knuckles, and Personnel lifts, customers can count on quality construction equipment to be delivered to any job site. Whether customers are in the market to purchase or rent, we have the tools they need to get the job done.  
Runyon Equipment Rental
4.4 stars (131 reviews)
https://www.runyonrental.com/index.php
Runyon Equipment Rental offers an extensive catalog that includes landscaping, earthmoving, excavating, and lifting equipment. Runyon carries reputable brands such as Bobcat, Lull, Genie, and more. Runyon Rental equipment offers Pick Up and Delivery Service as well as providing extended unique hours of operation giving for that extra convenience to customers to come to the facility during their working shifts.
Mullin Rental Service
4.4 stars (81 reviews)
https://www.mullinrentalservice.com/
Mullin Rental Service takes pride in its customer service. With five employees who have over 25 years of experience within the industry, the staff is one of the most professional and knowledgeable in the business. Mullin Rental management team attends trade shows yearly to keep updated on new-and-improved equipment in order to guarantee the latest and greatest in equipment rental.
Franklin Equipment
4.4 stars (43 reviews)
http://indianapolis.franklinequipment.com/locations/indianapolis/
Franklin Equipment was founded in early 2008 by four partners—Gary Gabriel, Troy Gabriel, Tom Richardson, and Tony Repeta. Today, Franklin owns and operates dozens of locations in Ohio, Tennessee, Kentucky, Wisconsin, Alabama, and South Carolina. Franklin Equipment offers new and used equipment sales, rentals, and services. Franklin offers superior customer service as most of their team members have over 20 years of experience in the equipment business. 
Arrow Tool Rental Crop
4.4 stars (26 reviews)
With over 36 years of experience, Arrow Tool Rental Crop are experts at choosing the right tools for the job. If you don't know how to operate the equipment, Arrow Tool will teach you! Choose from a wide variety of brands and products to complete any project. 
Bobcat of Indy
4.4 (21 reviews)
Bobcat of Indy has been servicing the Indianapolis area for 46 years. With three locations in and around Indianapolis, IN – including Anderson and Whitestown, Bobcat of Indy is a convenient resource for construction equipment sales, parts, service, and equipment rentals. Bobcat of Indy can provide you with Bobcat Equipment, Cronkite Trailers, Stihl Power Tools, Echo Outdoor Power Equipment, Redmax Power Equipment, and Exmark Commercial Mowers. 
Indy Rental & Sales Inc
4.2 stars (46 reviews)
Indy Rental & Sales Inc is a family-owned-and-operated business that offers competitive rates and great service on everything they have in stock. Whether customers need to do some work around their house or they are a contractor with a job to complete, Indy Rental has what you need. 
Wiese USA
4.1 stars (8 reviews)
As one of the largest material handling equipment companies in the Midwest and Midsouth, Wiese USA is an authorized dealer for best-in-class industrial equipment, including: CAT, Mitsubishi and Kalmar lift trucks, Trackmobile railcar movers, Ottawa terminal tractors, Advance industrial floor care equipment, Dock and Door equipment from McGuire, MacroAir and Raynor. With 28 locations throughout the Midwest and Midsouth, Wiese provides all customers in need with local solutions including material handling equipment, rentals, service, and parts. 
Rudd Equipment Co
4.1 stars (7 reviews)
Rudd provides complete equipment sales and service support to the construction, mining and associated industries. Rudd is the exclusive distributor in the Midwest for internationally recognized and preferred manufacturers including Hitachi, Volvo, Link-Belt, and Sandvik.
Pine Environmental
4.0 stars (3 reviews)
http://www.pine-environmental.com/
Pine Environmental Services LLC (Pine) is a Professional Service Company, engaged in providing rental equipment in the U.S. and Canada for Environmental Monitoring, Non-Destructive Testing, Visual Inspection, as well as Continuous Emissions Monitoring (CEMS). Pine has the largest stock of Test & Measurement rental equipment in their warehouses across North America.