Equipment Rental Near Me: Minneapolis, MN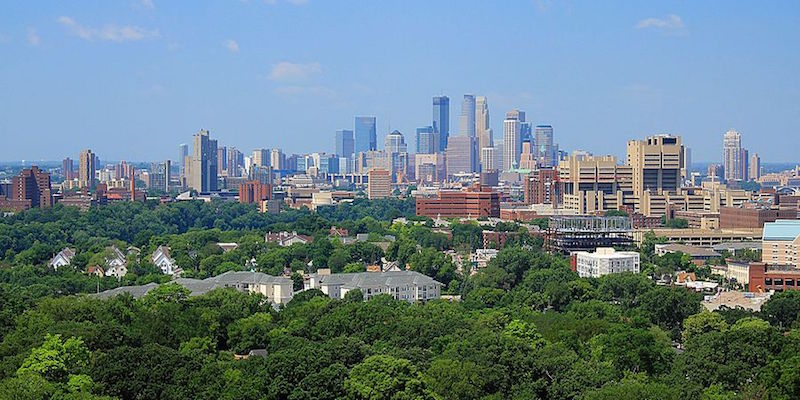 Construction Equipment Rental Near Minneapolis, MN 
Rocket Crane Services
4.9 stars (7 reviews)
Rocket Crane Service was established in 1945 and is a family-owned operation serving the entire state of Minnesota and Western Wisconsin. Rocket Crane has been specializing in the Construction Industry, HVAC industry, tree removal, machinery moving, and trucking industry ever since. Our number one goal is to provide the best service possible with the highest quality and safety.
Forklift Rental Pros
4.9 stars (7 reviews)
https://forklift-rental-pros-minneapolis.business.site/
Forklift Rental Pros has a large variety of products and offers next day delivery of all industrial forklifts to any customer in the Twin Cities. Forklift Rental Pros provides excellent customer service and operator training prior to renting.
White Bear Rental Inc
4.7 stars (54 reviews)
White Bear Rental is a local resource for quality equipment, tool, and party rental in White Bear Lake, MN and the surrounding area. White Bear Rental is a family-owned business that is committed to helping customers finish their project with the right tools and services. White Bear Rental has all of the equipment customers need for every circumstance, from landscaping projects to backyard weddings. 
Delano Rental & Sales Inc
4.7 stars (41 reviews)
Delano Rental has an extensive catalog that ranges from air compressors to compaction equipment and earthmoving equipment to lawn and garden equipment. Delano Rental rates are very accommodating to customers and they offer a 4-hour overnight rate that gives customers the flexibility to get projects done at the end of the day and drop off the equipment first thing the next morning. Delano also offers delivery and pick up (rates based on location).
APi Supply Inc
4.7 stars (3 reviews)
One of the largest independently owned full-service aerial equipment dealers in the Midwest, APi Supply Lifts has been consistently raising the industry standard in their ability to stay innovative since their start in 1977. APi provides the most competitive pricing, thoughtful operator training, and new equipment to all their customers.
ABC Rentals
4.6 stars (87 reviews)
https://www.abcrentalsinc.com/
ABC Rentals provides equipment rental and party rentals to the South St. Paul area, including the cities of Woodbury, Inver Grove Heights, West St. Paul, Eagan, Cottage Grove, and St. Paul. ABC Rentals has an extensive equipment catalog that satisfies contracting needs, construction site needs, homeowner needs, and party needs. 
Columbia Heights Rentals
4.6 stars (81 reviews)
http://www.columbiaheightsrental.com/
Columbia Heights Rentals has every product needed to complete those hardcore DIY projects. From concrete drills to Bobcats, Columbia Heights Rentals will help you with all your home construction needs. They offer delivery/pickup services to the Columbia Heights area.
All Seasons Rental
4.6 stars (46 reviews)
https://www.allseasonsrental-mn.com/
All Seasons Rental is a locally owned and operated equipment and party rental business located in Lino Lakes. All Seasons Rental has been serving the community since 1996, and they pride themselves on excellent customer service and high-quality equipment. All Seasons has a full rental line tailored to fit the needs of homeowners and small contractors.
Scaffold Service Inc
4.6 stars (11 reviews)
Scaffold Service offers a variety of high reach access and scaffold equipment, for sale and rent. They also provide design and installation services for your complete access solution. 
Hejny Rentals
4.5 stars (129 reviews)
Hejny Rentals began in 1954 and developed into a well-established family business. At Hejny Rental, customers can rent a wide variety of party rental and tool rental equipment for homeowners, contractors, businesses, and organizations in the St. Paul metro area. 
Hiawatha Reddy Rents
4.5 stars (76 reviews)
http://reddyrents.com/hiawatha_reddy_rents_home.aspx
Since opening in 1963, Reddy Rents has grown to own two locations,  St. Louis Park and Minneapolis, assisting customers with rental equipment throughout the greater Minneapolis-St. Paul area.  Hiawatha's products span all styles of remodeling and construction equipment, land and garden, floor refinishing and most everything in between including lifts, skid steers, vans, and trucks.
Highway 55 Rental & Sales Inc
4.3 stars (75 reviews)
55 Rental is a family-owned and operated business providing trucks, trailers, equipment and much more to the Twin Cities Metro Area for over 40 years. Customers can count on Highway 55 Rental & Sales Inc as their one-stop-rental shop given their extensive selection of bobcats, wood chippers, saws, trucks and trailers and the complete service experience we provide.
Grand Rental Station
4.3 stars (48 reviews)
Grand Rental Station serves the Minneapolis metro area (Minneapolis, Zimmerman, Big Lake, Otsego, Rogers, Ramsey, Anoka, Dayton, Maple Grove, St. Michael MN & Elk River Minnesota) with equipment rentals that serve the needs of party planners and do-it-yourself homeowners. 
A-1 Minnetonka Rental
4.3 stars (29 reviews)
A-1 Rent It is a full-service equipment rental and party rental store serving Lake Minnetonka and the Western Suburbs of Minneapolis. A-1 Rentals a wide selection of home improvement rental tools has been meeting the needs of area residents since 1963. 
Warning Lites of MN
4.3 stars (10 reviews)
https://www.warninglitesmn.com/
Warning Lites of Minnesota is your expert partner in work zone, roadway and event safety. As a highly responsive team of traffic and event safety experts, Warning Lites provide consistently outstanding service to ensure your projects, workers, and events are safe and successful. 
BRC Rentals
4.1 stars (8 reviews)
BRC Rentals has competitive rates and quality equipment to help you with all of your construction rental needs. BRC carries a wide variety of top brands, such as Snorkel, Skyjack, Skytrak, Powerclimber, Lull, Tyrex, and more!
A-Z Rental Center
4 stars (47 reviews)
A-Z Rental Center was established in 1983. Today, A-Z Rental Center provides equipment rentals, tool rentals, Stihl equipment, supplies, and propane refills to the Twin Cities Metro area. A-Z Rental offers delivery services for any rental that cannot be taken home the same day.