Marketing On A Budget: Email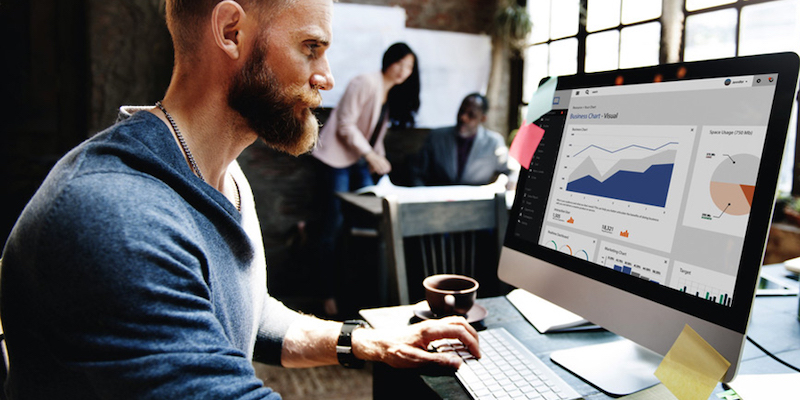 Creating an email marketing strategy is mission critical. Email is the most effective and cost efficient way to grow sales. 
With the proper email strategy, you can:
Inform current clients about products they didn't know you had.
Build a better relationship with your clients.
Prove yourself as a thought leader, building trust in your brand.
Connect to your blog and show up in more search results
1. Collecting Emails
If you don't have a rich email database, your first instinct may be to buy a list - don't. Not only is it near impossible to know the quality of the list you are buying, it is against GDPR regulations to purchase lists of emails for distribution since those people have not opted in to your distribution list. Although GDPR only applies to the EU, it is safe to expect the US will adopt those regulations in the future.
Tell everyone that works with your customers to collect their emails. Buying something? Need equipment serviced? Calling for information? Ask for their email and your list will grow. Once you implement this practice, there are multiple ways to grow that list organically by sending creative content, shareable content, and promoting your content.




If you need to bolster your email lists, there are inexpensive tools such as Seamless.ai and Zoom Info to research, gather, and curate lists of emails. If you plan to use these emails for distribution, DO NOT SPAM. Send personalized emails in an effort to get them to contact you and opt in to your email distribution list.
2. Sending Emails
There are dozens of construction magazine publications with email distribution lists available to sponsor. You may know your audience reads these emails which is great, but when you're on a budget, it should not be your first option. Let's break down the math:
The average open rate is 10-15%
The average click through rate is 2-5%
The average cost per thousand emails (CPM) is $350
That means for $1,050 you can expect to receive around 10 clicks. 
Is one click worth $100 of value for you?
If you use a CRM to store your email addresses such as Hubspot or Salesforce, it may make sense to use their email services. For $50 - $280 a month (based on number of contacts), HubSpot offers the ability to send automated emails, implement a chat function, and many other features.




Chat functions on your website is another way to gather emails and message with your customers. Companies like Drift offer free and paid tools to conduct automated emails and live chats with your customers and prospects.
Companies like Mailchimp and Constant Contact are great tools to create a company newsletter. Mailchimp, for instance, lets you send up to 12,000 emails to 2,000 subscribers for free. You can set up a template and automate your newsletters to be sent on a certain day & time, automatically send a welcome email to new subscribers, and track your performance.




If you use Gmail, I recommend looking into Gmass, the free Chrome plugin that allows you to send personalized, automated mail merges through Gmail. For $20/month, you can send unlimited emails from your businesses gmail account.
What's In A Good Newsletter
Promoting your products and business is important. However, do not make the content all about promoting your business. Share your opinion on the industry and latest news. Create training content, How-tos, Project highlights. Think about it from the other end, what would you be interested in reading? Look through newsletters you subscribe to and emulate what you like about them.
Include links to your social in your newsletter to share your content. Link your newsletter to a blog and share that content through your social channels. You spent the time to create the content so share it any way you can.
If you use tools like MailChimp or Gmass, there are built in tools to track opens and clicks. If you are driving traffic to your Gearflow storefront, we can provide you with a tracking link and analytics on how much activity you are driving to your storefront. Without knowing what is working and not working, you are flying blind.
Having calls to action in your newsletter is critical. A link to your website is a good place to start. Click to call is better. Linking to Gearflow (in our unbiased opinion) is best so you can drive people to read your email and immediately buy the product they read about, discover additional products you sell, and message you directly.
Recap: Tying it all together
By implementing some of the tools and tips above, in tandem with your Gearflow storefront, you can:
Create a rich email distribution list of your clients and prospects.
Set up an automated, weekly newsletter highlighting your brand, products, and services.
Include a link to your Gearflow storefront or product pages in your emails.
Drive and track actual transactions to your Gearflow storefront.
Grow your client base, email lists, and business.
All for free!
If you have questions about how to get your email strategy started, please contact me at ben@equiprent.com or call 978-844-2725