NOBLELIFT partners with Gearflow.com to Support Dealer Growth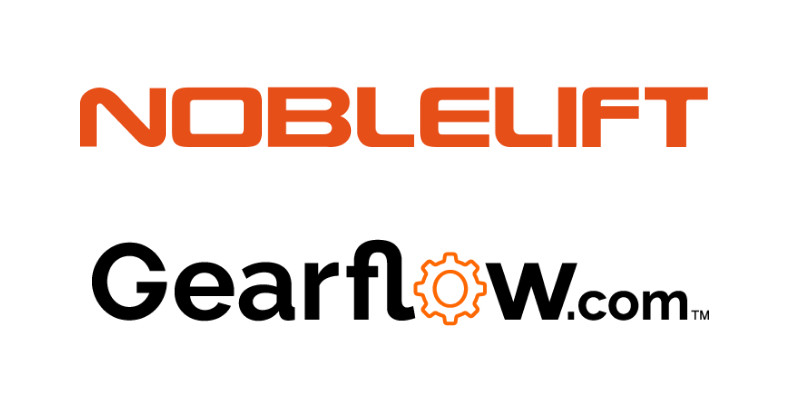 NOBLELIFT - Gearflow.com Partnership
We are excited to announce a partnership with NOBLELIFT to create a first of it's kind dealer support program for NOBLELIFT dealers. By way of the partnership, NOBLELIFT dealers are able to begin selling their products online through the Gearflow platform. This partnership kicks off our efforts to help manufacturers provide a unique kind of support to their existing accounts.
NOBLELIFT manufactures a wide range of material handling products from hand pallet trucks to electric pallet jacks, from walkie-stackers to sit-down forklifts. NOBLELIFT has a global presence with over 5,000 employees and are growing their presence in North America. It is an exciting time for the NOBLELIFT brand in North America and we are proud to be a part of continuing their growth.
"This partnership speaks to the digital transformation we are seeing in the industry" says Luke Powers, CEO of Gearflow.com. "NOBLELIFT is in a unique position to grow their brand online, support the growth of their dealers, and attract new dealers without adding headcount. We are confident that this partnership represents an opportunity to support each level of distribution from manufacturer to dealer to customer."
"All of us at NOBLELIFT thrive in providing exceptional customer service to both our dealers and resellers. We also never stop exploring new methods and testing modern tools that will provide our customers with quality leads that will help them grow their business. We're excited to partner with Gearflow.com and we are confident that they will exceed our expectations and our customers goals" says Costa Mantas, Dir. of Operations & Business Development at NOBLELIFT.
Please email us at info@gearflow.com to learn more.