Top 10 B2B e-Commerce Mistake #2: Not providing a B2C-like shopping experience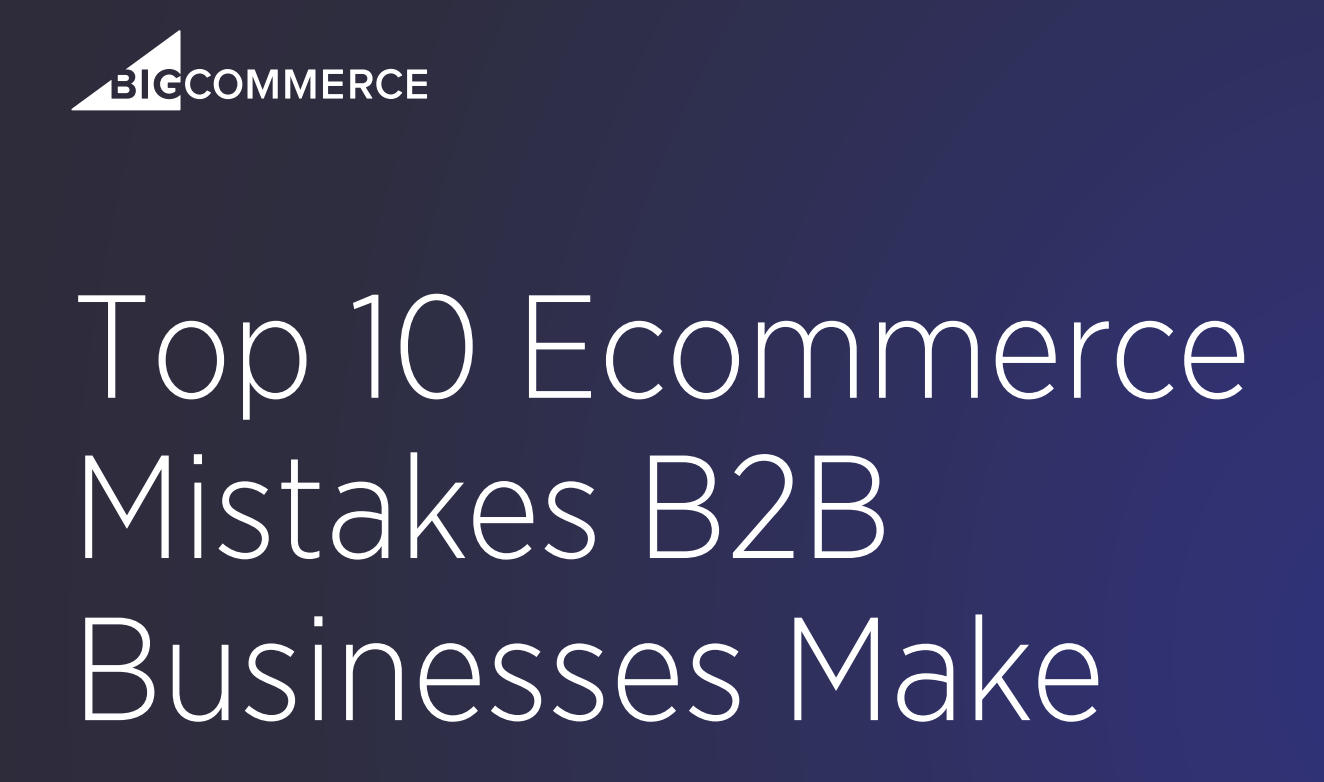 From the article:
"Amazon and other B2C retailers have essentially trained customers to expect their online shopping experiences to be quick, easy, and convenient from start to finish. The same buyer who shops with Amazon in the evening and on weekends orders from a B2B company's ecommerce site during the workday and expects a similar experience. From personalized product recommendations and special offers to an easy ordering process and fast fulfillment, businesses need to give B2B buyers the B2C treatment."
BigCommerce is correct. How much more could we get done if we had the ability to order business products after 5 pm? This would increase both our productivity and leisure time.
Twenty years ago we had to go to a retail store to obtain our medicine, clothes, groceries, books, etc. Today, it's a part of life to get that shopping done after the kids go to bed from the comfort of our couch. Ordering equipment, parts, and supplies should be the same.
If a part order is not placed before the end of the business day, then it must be called in or emailed for next day processing. However, with Gearflow.com, users can place paid orders anytime they wish so all the seller needs to do is fill it at the next opportunity.
From the article:
"B2C consumers have become used to shopping on ecommerce sites that are beautifully designed and easy to navigate, and now expect the same type of experience from their B2B suppliers' websites. They want high-resolution product images, detailed product descriptions, advanced search capabilities, payment options, personalized promotions, live chat, and other common B2C features of ecommerce shopping."
To all sellers listing on sites with "Click to Call," no prices, and no images - would you buy from you?
Instead of spending considerable time and money building out and marketing your own website, leverage a free storefront and unlimited listings on Gearflow.com. You will achieve the B2C e-commerce experience without the headache. Best of all, we only charge commission on sales so our success is tied to your success.
We took the Product listing page one step further than just high-resolution pictures - a spot to input a YouTube video. This enables sellers to take a video of their business or product to showcase it to buyers.
Sign up to sell your parts, accessories, and equipment today!
BigCommerce article: https://www.digitalcommerce360.com/industry-resource/10-ecommerce-mistakes-b2b-businesses-make/